To send and receive business documents like orders and invoices thru the PEPPOL network, Unit4 provides a HTTP based client API as described in this document.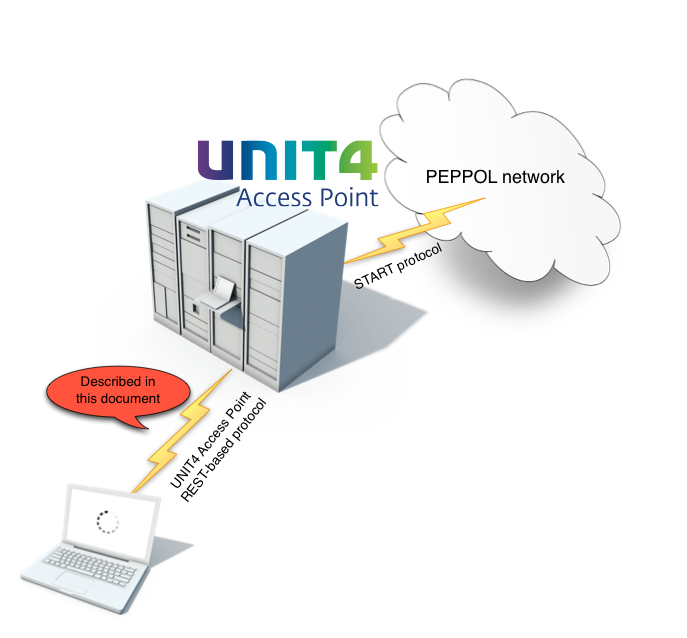 Establish access with the access point
There are two separate access points available, one for testing and one for production.
NOTE! These URLs might change in the future so keep them configurable in your integration code.
If you want a test account, send an e-mail to support with your company name, organisation number, postal address and a technical contact person (including e-mail and phone). Or you can self regiser a test account online and can verify your integration by sending a single test invoice to DIFI's test recipient. You should shortly after (within 15 minutes) be able to see that it has been delivered to DIFI.
To obtain a production account contact sales by email to get correct pricing and system-code. Then simply fill out the registration form by clicking register link at the front page. You will instantly be able to exchange messages with all other PEPPOL receivers in production.
Handling invoices for multiple companies
It is possible to handle invoices for more than one company using a single account, the conditions for doing so are:
You may send invoices on behalf of any company by specifying its PEPPOL ParticipantID as sender.
You can receive invoices to a company associated with your own account.
A company can only be associated with one account for incoming messages.
The receiving company must be registered in an PEPPOL SMP (we handle his for you)
In order to associate a company with you account contact us by email
In addition to handling the invoices of several companies from a single account it is possible to create multiple accounts paid for by the same company. This allows customers of the access point to create separate accounts for their own customers. To create additional accounts you must contact us by email.